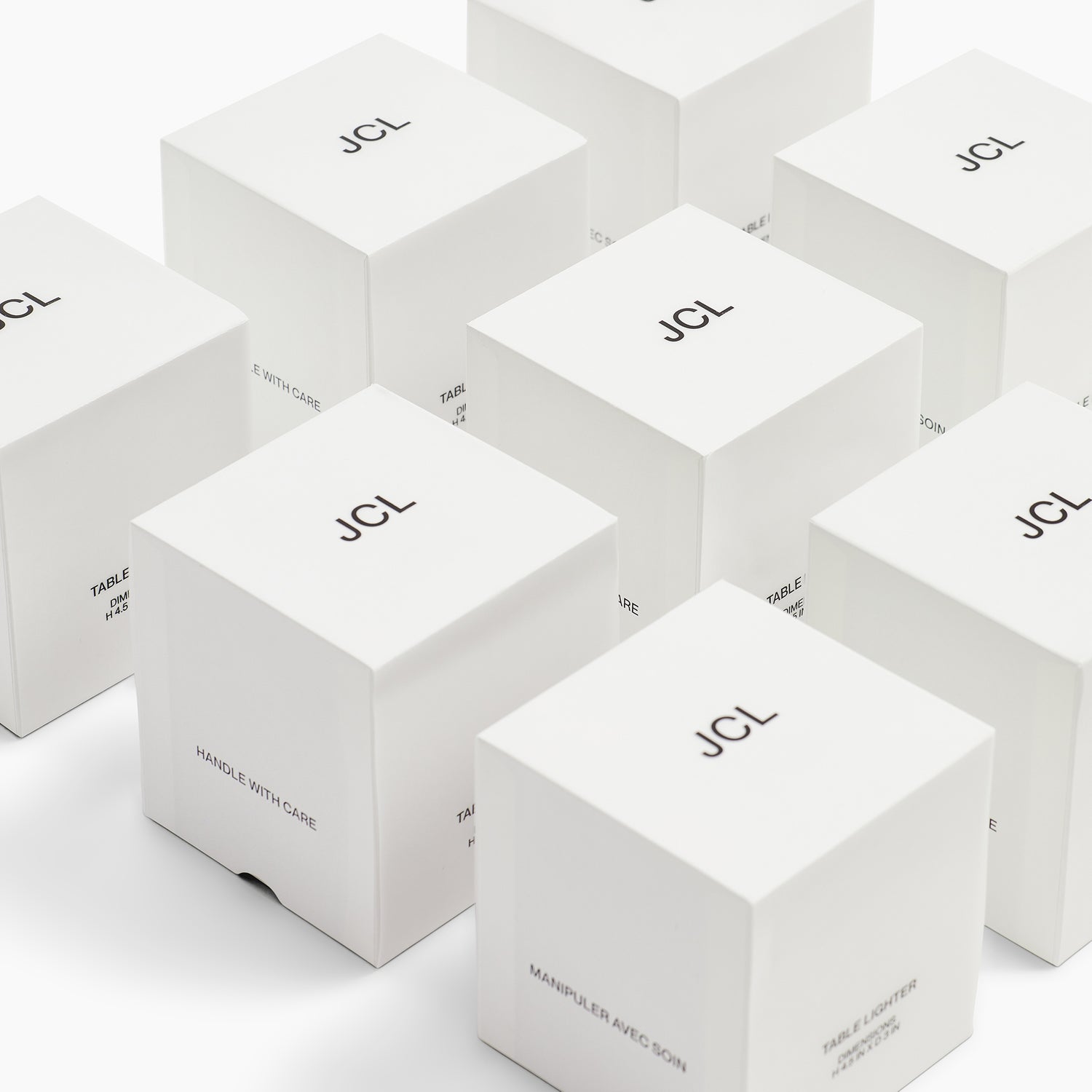 JCL
JCL IS A HOME ACCESSORY AND FURNITURE BRAND THAT COMBINES CRAFTSMANSHIP WITH NATURAL MATERIALS TO CREATE FUNCTIONAL, LASTING PRODUCTS.
OUR AIM IS TO FORM COHESIVE MATERIAL COLLECTIONS THAT ADD A SENSE OF CALM AND SIMPLICITY TO THE HOME.
JEAN-CLAUDE LEBLANC
RAISED IN A SMALL COMMUNITY IN SASKATCHEWAN, CANADA, JEAN-CLAUDE DISCOVERED SKATEBOARDING AT AN EARLY AGE. THIS SUB-CULTURE NURTURED HIS CREATIVITY AND BEGAN HIS LIFE LONG OBSESSION WITH CUSTOMIZING HIS CLOTHING AND SURROUNDINGS. IN THE LATE NINETIES HE MOVED TO VANCOUVER WHERE HE CO-FOUNDED CLOTHING COMPANY BLANC & NOIR AND MORE RECENTLY, MENS DENIM BRAND, PURPLE.
WHILE LOOKING FOR AN ARCHITECT TO DESIGN A HOUSE, JEAN-CLAUDE WAS INTRODUCED TO LATE ARCHITECT, PETER CARDEW. OVER THE COURSE OF THE NEXT FIFTEEN YEARS HE WORKED WITH PETER ON MULTIPLE FURNITURE AND CONSTRUCTION PROJECTS, INCLUDING THE AWARD WINNING LEBLANC HOUSE. COMBINED WITH JEAN-CLAUDE'S INDUSTRIAL DESIGN TRAINING AND EXPERIENCE WORKING WITH ARTISANS AND MANUFACTURERS, PETER'S INFLUENCE WAS INSTRUMENTAL IN DEVELOPING HIS TECHNICAL PROCESS AND AESTHETIC.